WinCatalog 2024 is Here: New Advanced Search Filters, Search in Search Results, Custom Icons, Multipage Reports, and Other Improvements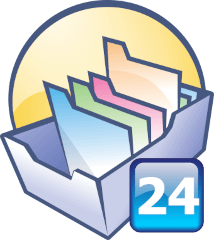 Hello, we're glad to announce that a new major update of WinCatalog 2024 was released. The version number is 2024.1.
The new version introduces an array of advanced search options, customization features, and optimizations. Let's delve into the exciting new additions that make WinCatalog 2024 a must-have tool for anyone seeking efficient and streamlined catalog management.
Precision Search with Advanced Filtering
WinCatalog 2024 takes search capabilities to a whole new level by offering advanced search options that delve into specific attributes extracted from various file types. Whether you're searching for a photo captured by a certain camera or at a particular day, or a song with a certain artist, or a video with a French audio and English subtitles, the ability to search by Exif tags for photos, ID3 tags for audio files, and video attributes adds a whole new dimension to file search.
Find more about the Additional Search Options in the User Manual here.
Visual Categorization with Custom Icons
In a bid to enhance visual organization, WinCatalog 2024 introduces custom icons for catalog entries. With a repository of over 250 icons, users can assign individual icons to entries, creating a unique and intuitive visual categorization system. This feature adds a touch of personalization and streamlines the identification of files at a glance.
Efficient Tag Management with Keyboard Shortcuts
Tagging your files for easy categorization is a powerful technique, and WinCatalog 2024 makes it even more convenient with the introduction of a keyboard-driven tag management system. The revamped Tags page in the Properties window divides tags into three sections, ensuring easy access and organization. The live filtering box combined with keyboard shortcuts simplifies tasks like adding, assigning, unassigning, or renaming tags. These enhancements are bound to delight users who heavily rely on tags for their file organization strategy.
Find more about this feature in the User Manual here.
Multi-Page Browsable HTML Reports
Sharing catalog information with colleagues, friends, or collaborators has never been easier. WinCatalog 2024 introduces a new report type - multi-page browsable HTML reports. This feature allows users to generate HTML copies of their catalog files, enabling easy sharing and publication. Under the hood, the new reports engine empowers users to generate reports of any size, across all supported report types, including XML, CSV, HTML, and multi-page HTML reports.
Refined User Experience and Performance Optimizations
As always, user feedback plays a pivotal role in shaping software improvements. WinCatalog 2024 is no exception, as it incorporates numerous smaller enhancements and performance optimizations based on user input. These refinements ensure a smoother and more efficient experience, making WinCatalog an even more indispensable tool for organizing your digital world.
Embrace the Future of Digital Organization with WinCatalog 2024
As the digital landscape continues to evolve, the need for efficient file management becomes increasingly crucial. WinCatalog 2024 responds to this need with its advanced search options, customizable categorization, streamlined tag management, and powerful report generation capabilities. Whether you're a professional managing extensive assets or an individual aiming for a clutter-free digital life, WinCatalog 2024 offers the tools you need to succeed.
Don't let digital disarray hold you back. Embrace the power of WinCatalog 2024 and take control of your digital universe today. Experience the future of organization and efficiency like never before. Say goodbye to file-finding frustrations and hello to an organized future that's designed entirely around you.
Upgrading to WinCatalog 2024
WinCatalog 2024 is available as a free upgrade to everyone who purchased a license to WinCatalog 2023 (meaning a full 2023 version, not an upgrade from a previous version), or a Lifetime Major Upgrades option, or the upgrade to WinCatalog 2023 within the last 6 months from the release date (starting from February 1st, 2023).
Others can purchase an upgrade to WinCatalog 2024 at a special upgrade price with a 50% discount. To check your upgrade status or renew a registration key if needed, please click here.
Download
To download WinCatalog 2024.1 please click here. You do not need to uninstall a previous version of WinCatalog. Just install the latest version over the existing one.
Posted on: August 8, 2023