About Us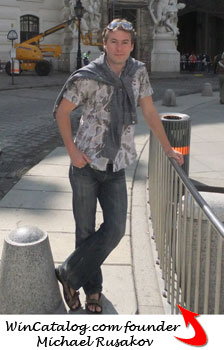 Since 2001 to Nowadays
More than 20 years on the market!
WinCatalog.com is a subdivision of OrangeCat Software, LLC ‐ a privately managed company focused on the development of high quality software for Windows.
WinCatalog is on the market since 2001 when the development of our first product WinCatalog has been started.
The first public version of WinCatalog was released in early beginning of 2002 and since that time we have been constantly improving our products, adding new features and listening to our customers.
Now we are focusing on development of the latest version of WinCatalog called WinCatalog 2021.
If you are new to our products you may start by reading How WinCatalog Works article.