WinCatalog 2021.1 Release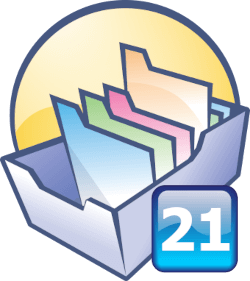 Hello, we're glad to announce that the new version of WinCatalog was just released. The version number is 2021.1.
The scanning module was optimized to reuse the same programming objects when generating thumbnails, and as a result, the scanning speed was increased for cases when the scanning module grabs a large number of thumbnails for various types of files.
We started a large task of redesigning WinCatalog to make it look modern and fresh. The redesign will result in a completely new version later this year, and now as the first step of this process, the Scanning Options window was redesigned. It doesn't have a dark theme yet (in order to comply with the other parts), but it is large monitors friendly and works correctly on screens with large scaling factors.
Other changes related to the scanning process. Now you can have individual thumbnail size options for different processing modules, so you can set one thumbnail size for pictures, another for RAW images, music album covers, PDF documents, video thumbnails, book covers, etc.
No more black frames for thumbnails. Thumbnails for images that may have transparency are stored in PNG format. It requires more space on the disk, but as a result, you get a better picture, especially for monochrome images (converting them to JPG often produces just black squares). WinCatalog continues using JPG format for storing thumbnails for image formats that don't have transparent parts.
The "ta-da" sound and the setting of playing sounds at the end of scanning were removed. Both were there since Windows XP times.
The Select Folder window (that one you see when clicking the Add Folder button) can now display hidden folders (for example, C:\ProgramData). Another addition is that it now allows adding entries by typing or pasting Paths, even if these paths can't be selected in the Tree View above.
Another important feature: jumping to files in the Grid View. Start typing in the Grid View and the first item with a name that begins with the entered text will be selected. The search is case insensitive, so just start typing. A small hint will appear showing the currently entered text.
Upgrade
This is an intermediate upgrade. The upgrade to WinCatalog 2021 is free for everyone who has a valid license for WinCatalog 2020 or purchased a Lifetime Major Upgrades option in addition to the main license.
If you purchased a license for WinCatalog 2019 (meaning the full license, not the upgrade from a previous version) you're eligible to upgrade to WinCatalog 2020 for free, therefore the 2021 version is free for you as well.
If you are a registered user of any version prior to WinCatalog 2019, you can purchase an upgrade to WinCatalog 2021 at a special upgrade price. Please click here for details.
Download
To download WinCatalog 2021.1 please click here. You do not need to uninstall a previous version of WinCatalog. Just install the latest version over the existing one.
Posted on: February 18, 2022