WinCatalog's 22nd Birthday!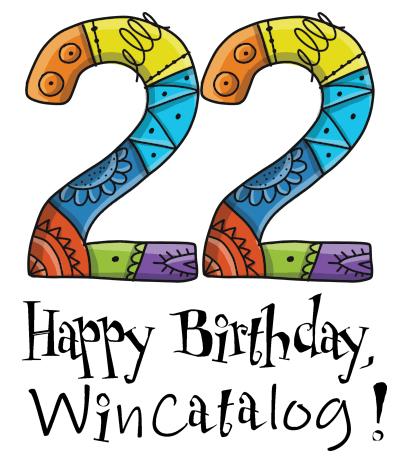 As the calendar page turns, we find ourselves celebrating WinCatalog's 22nd birthday!
In the last 22 years, we've had multiple releases, but even more are coming to bring our software to the cutting edge, and the primary reason for all the changes is you - our loyal customers.
From day one, our focus has been on making software that is not just powerful but also user-friendly. Your emails, reviews, and testimonials have been crucial for our continuous improvement. In return, we've always aimed to provide impeccable customer service and prompt updates.
Your support and trust have been invaluable to us. From constructive reviews to positive testimonials, you've helped shape WinCatalog into what it is today.
As we look forward, expect more innovative features and the same commitment to customer service you've come to know.
Thank you for an incredible 22 years. Here's to many more!
Best wishes, the WinCatalog Team
Posted on: October 12, 2023