WinCatalog's 20th Birthday!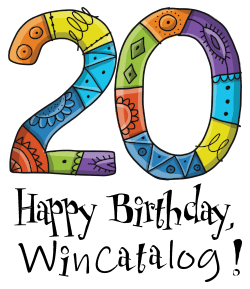 This week we celebrate the 20th birthday of WinCatalog. A cake is ready and candles are waiting for lighting up. It's time to say thank you to all of you who supported us during all these years!
Lots of features were suggested by you, most of them were implemented already, some of them are in development.
Please continue sending your feedback to us, submitting new features and improvements, discuss ideas.
Your feedback makes WinCatalog better and helps us to move in the right direction.
Thank you, and Happy birthday, WinCatalog!
Posted on: October 12, 2021