WinCatalog 2020 is Ready for Windows 11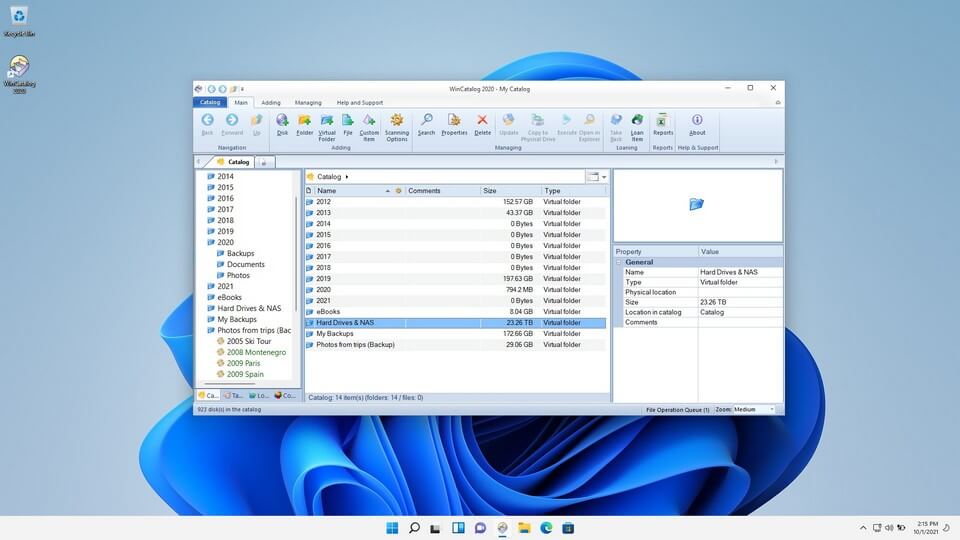 The official Windows 11 release date is comming soon. We tested WinCatalog 2020 in Windows 11 and it passed all tests, so we can claim now that WinCatalog 2020 is ready for Windows 11!
Download
To download the latest version of WinCatalog 2020 please click here. You do not need to uninstall a previous version of WinCatalog. Just install the latest version over the existing one.
Posted on: October 1, 2021