WinCatalog 2020.6 Release
Hello, we're glad to announce that the new version of WinCatalog was just released. The version number is 2020.6.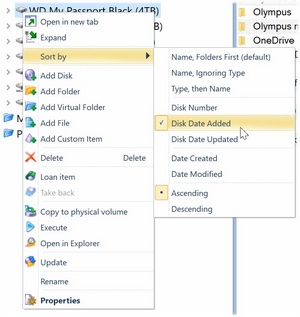 A critical issue was fixed: when updating drives, WinCatalog didn't capture new thumbnails for some video files. The issue occurred only for files processed by both Media Information and Audio Information modules, mostly for .mp4 video files. The "Media Information" module was starting first and grabbed thumbnails. Then, the "Audio Files" module was starting, and after not finding thumbnails in the ID3 tags (or ID3 tags in general) it was deleting existing thumbnails (added previously by the Media Info module).
Minor issues were fixed: the grid view occasionally switched to the thumbnails view (and automatically back) in some circumstances. The periodic backup reminder popped up twice if canceled. The progress indicator for duplicates finder didn't work properly: it reached 100% but the search was still active, now this behavior is fixed.
The ability to change the sort order in the left Tree view and the Thumbnails view via context menus (right mouse click) was added. You can see the example of the context menu on the screenshot.
The release contains other minor improvements.
Download
To download WinCatalog 2020.6 please click here. You do not need to uninstall a previous version of WinCatalog. Just install the latest version over the existing one.
Posted on: September 17, 2021