WinCatalog 2020.3 Release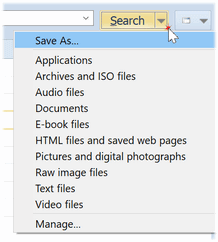 Hello, we're glad to inform you that WinCatalog 2020.3 was released.
The new update introduces the Saved Searches feature - the ability to save search parameters and restart frequently used searches with just two mouse clicks. The Saved Searches functionality resides under the down arrow of the Search button. The new feature comes with a set of pre-defined searches, you can delete the existing searches and save others on your own.
The support of CR3 raw image files from modern Canon cameras was added.
Slovak UI translation added to WinCatalog.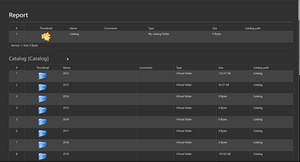 Other minor improvements. A new Dark template was added for HTML reports. Layout menu entries were added to the View menu for the Main and Search tabs. The loading of the Tags tab was moved to the background (previously the loading was noticeable on large number of tags). Some minor issues were fixed.
Download
To download WinCatalog 2020.3 please click here. You do not need to uninstall a previous version of WinCatalog. Just install the latest version over the existing one.
Posted on: January 18, 2021