WinCatalog 2020.2 Release
Hello, we're glad to announce that WinCatalog 2020.2 (version 2020.2.2) was just released.
The update fixes the issues when the -ExitWhenDone command-line option caused the search index to rebuild. Changing the column autofit (Outlook-style) option required program restart, now it is applied on the fly.
The new update adds the ability to switch between Horizontal and Vertical layouts for the Properties and Thumbnail panels or hide the panels to save screen space. Click the Catalog button, then Options, and then Layout to configure these options.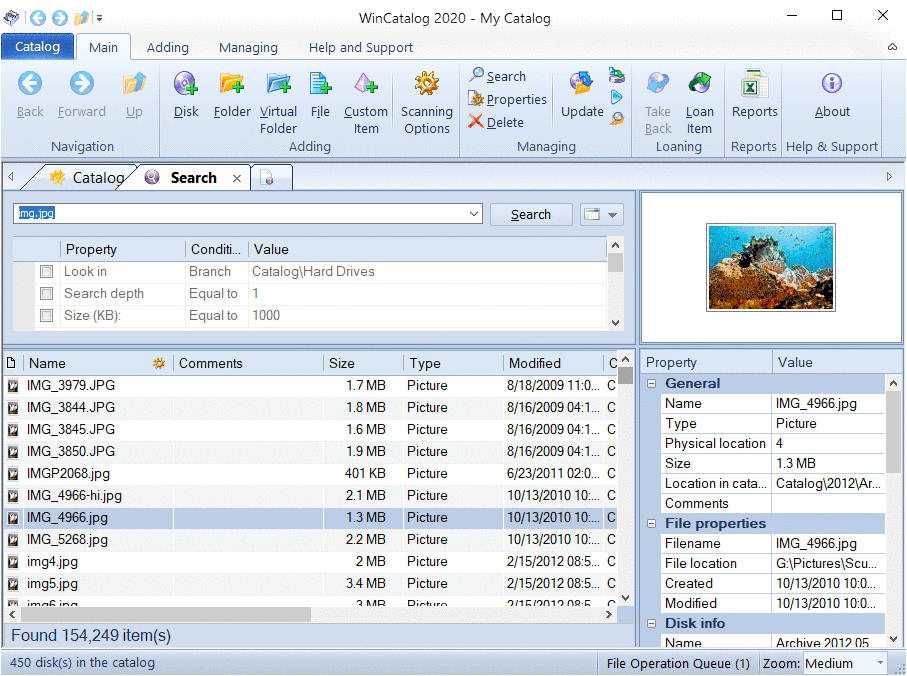 The Report generator adds the Associated Tags column.
The Italian UI translation was actualized.
Download
To download WinCatalog 2020.2 please click here. You do not need to uninstall a previous version of WinCatalog. Just install the latest version over the existing one.
Posted on: November 25, 2020