WinCatalog's 19th Birthday!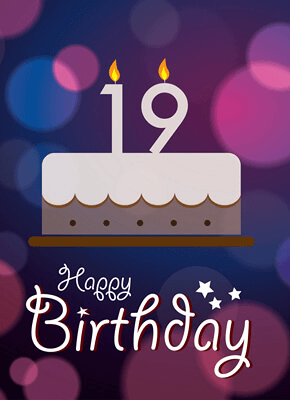 This week we celebrate the 19th birthday of WinCatalog. It's time to add a candle, cut a cake, and say thank you to all of you who supported us during all these years!
For today we also have a couple of announcements.
First, WinCatalog 2020 will be released until the end of the month.
One of the key features of the upcoming 2020 update will be the improved search speed.
We moved the search index outside the catalog file, so now WinCatalog can use the full power of your computer when using the search index.
If the catalog file (and the search index) is located on an SSD drive, the search may be up to 5 times faster on an average computer and results pop up immediately without a need to wait until the search is finished.
The second major improvement is the ability to open more than one Main tab at a time. Currently, you can open several Search tabs at a time, but only one Main tab is allowed. The new version removes this limitation.
Below you may find two short videos showing the mentioned features in action:
Everyone who purchases (or who have already purchased) WinCatalog 2019 until the release will get WinCatalog 2020 for free when it will be released.
Second, until the end of the week, we reduced the price. Buy WinCatalog 2019 now and the 20% discount will be applied automatically to your purchase.
Happy birthday, WinCatalog!
Posted on: October 12, 2020