Hello, we're glad to announce that a new version of WinCatalog was just released. The version number is 19.0.2.
The new version includes the updated Swedish translation and a new feature: now during scanning a disk or a folder WinCatalog can handle "files on-demand": WinCatalog doesn't initiate downloading these files from cloud storage and grabs just basic file attributes for these files: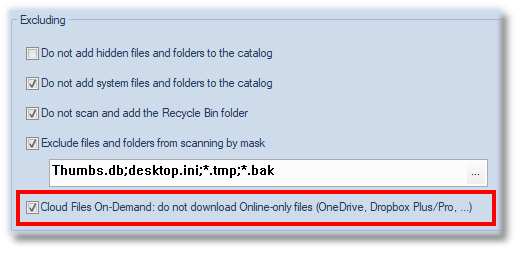 The new feature is turned on by default for all scanning profiles, you can change it on the "General Scanning" page for each scanning profile individually.
Files having the "On-Demand" attribute are shown in dark-green color in WinCatalog: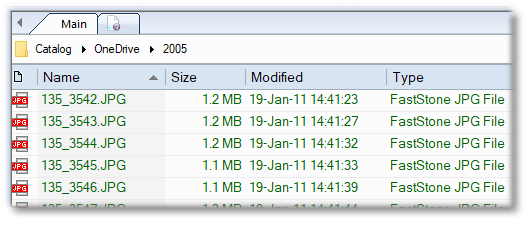 Upgrade
WinCatalog 2019 version 19.0.2 is available as a free upgrade for everyone who purchased a license for WinCatalog 2019, WinCatalog 2018* or purchased a lifetime upgrade status. Other customers can purchase the upgrade 50% off the regular price.
You can check your upgrade status here by entering your existing registration key or email address that was used to purchase WinCatalog.
To download WinCatalog 2019 please click here. You do not need to uninstall a previous version of WinCatalog. Just install the latest version over the existing one.
* Meaning the full 2018 license, not an upgrade from a previous version.
Posted on: July 23rd, 2019 | Let us know what do you think, write a feedback to us here!