Hello, we're glad to inform you a new version of WinCatalog was released.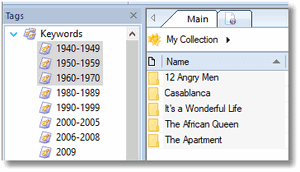 The new version contains improvements and new features.
Now you can select several tags, locations or contacts and see all the associated items in the grid view. Use CTRL+Mouse click to add or remove an item to/from the selection, SHIFT+CLICK to select a range of items and CTRL+UP/CTRL+DOWN to expand the selection.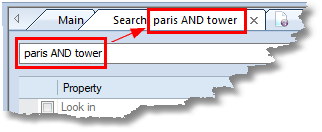 The other new feature is the optional ability to display search queries on the search tabs. This feature is useful for those who create several search tabs at the same time. The feature is turned on by default.
Thanks to the partial data loading, WinCatalog now improves the speed of displaying contents of the folders that contain large number of files and sub-folders.
The Administrative tab was added to the Program's Options. It allows turning the debug logging on and off and switch to the 'old' scanning module that does not requrie .NET Framework.
Two issues concerning CRC32 and other hashes were fixed. Now WinCatalog correctly grags CRC32 values for files located inside ZIP archives (previously it grabbed negative values for some entries). Previously, the MD5 calculator locked the file and blocked CRC32 or SHA256 calculations. Now all three values can be calculated during the scanning process.
To download WinCatalog 2017 version 17.2, please click here. You do not need to uninstall a previous version of WinCatalog – just install the latest version over the existing one.
No comments yet | Category: News | Posted on: June 29th, 2017 | Google+ Profile